CBCL Limited has provided the loan of environmental equipment for use by the Oathill Lake Conservation Society  to conduct its water quality measurements. We wish to thank them for their support.
AGAT Laboratories has provided analytical laboratory services to our group at competitive rates. They are Canadian Association for Laboratory Accreditation (CALA) certified, meeting top quality for environmental analytical standards.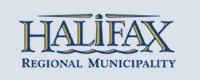 Halifax Regional Municipality has been both responsive to our concerns and supported our initiatives from our inception. Special thanks to counsellor Gloria McClusky, HRM Sustainable Environmental Management Office, and Halifax Water  Enviromental Services for their continued good will.

Community Based Environmental Monitoring Network, based within the Department of Geography at the Saint Mary's University Campus, the network has offered technical support, mapping services, environmental equipment and training, and shown interest in the activities of our society.
Clean Nova Scotia has assisted our group by providing supplies and garbage collection for two lake and park clean-up events.
Other Resources and Links
Similar Organizations in our Area